Accusations of "racism" from Harry and Meghan to Royals
The pair of Prince Harry and Meghan Markle have blamed the UK Royal Family. The couple said on a TV show they attended that the Palace had left them alone in the face of the racist rhetoric they had been subjected to.
Queen Of England 2. Elizabeth's grandson, Harry, Duke of Sussex, and his wife, Meghan Markle, Duchess of Sussex, made the accusations against the UK Royal Family in a programme they attended on CBS in the US. The couple, who were interviewed for the first time after quitting their royal duties, said The Royal Palace had remained silent in the face of the racist accusations they had been subjected to, suggesting the Palace had left them alone.
Harry, who said No one in the royal family had reacted to racist rhetoric and news about him after Meghan, whose mother is black, married him and started living in the Royal Palace, said it "hurt."
"There were concerns about how dark her skin might be when she was born," said Meghan, 39, who was pregnant with her son Archie. The couple, who answered all the questions of Celebrity host Oprah Winfrey with clarity in the program, which lasted about 2 hours, declined to give detailed answers to questions about the racist practices they were subjected to in the palace.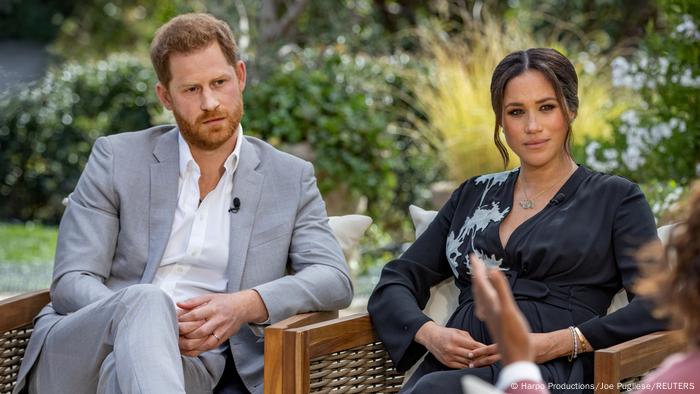 Harry said he would never reveal who made racist remarks in the royal family, while his wife Meghan stressed she did not want to be more open, adding: "Because it does some people a lot of harm."
Us mongrel actress Meghan said she was aware a dark-skinned baby would be a problem for the Palace, saying she even considered suicide during her pregnancy. "I didn't want to be alive anymore… I thought it would solve the situation for everyone," Meghan said.