"500 Internal Server Error" or" http 500 error " indicates that something is wrong with your website's server. It's a mistake, usually .this is because the htaccess file is configured incorrectly. This is related to programming an incorrect page or site. Apart from that, other reasons may be incompatible PHP version or WordPress updates. When you try to open a web page, you experience this error in your web browser.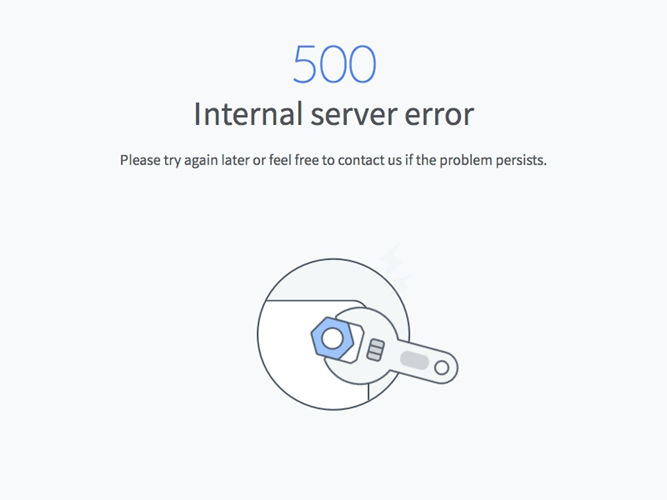 If you want the detail of this error, you can check it through the server. 500 Internal Server Error opening scheme, which varies according to Linux and Windows operating system; as follows:
Linux-Based Panels:
http 500 error
http 500 error
In the Linux operating system, if you get a" 500 Internal Server "or" http 500 Error "error, you can check the last line of the" error_log " file that will occur in the main directory of the site.
If the error line is to open; you can follow the steps below:
"cPanel home screen > select php version > php 5, X version > set as current > PHP version > Switch to PHP Options > display_errors > ON > Save"
Windows-Based Panels:
In these panels, the" 500 Internal Server Error " error is seen locally on a browser that opens on the server.
You can follow the steps below to open the error line.
Select Start > Run > inetmgr > site > error pages > 500 > Edit Feature settings > detailed error > OK
After these steps, you will now have access to the details of the error on the end user screen.
Other Ways To Correct The Error:
Back up your site.
It is in your best interest to perform a site backup on a regular basis, not only because you have encountered this error, but also to ensure your security in general. In possible situations that you may encounter, a backup of your site can save lives. You can perform the backup process using FTP if you want, or with help from WordPress plugins.
Find the plugin that creates problems in your"WordPress".
Sometimes this error can occur due to installing or updating an add-on. If the above steps do not help you solve the problem, you should disable all your plugins and try to find the plugin that is causing you problems.
Increase your PHP memory limit.
Factors that determine your PHP memory limits are your hosting company and WordPress. When you start exceeding the limit, WordPress automatically tries to increase the limit, but if your hosting company has set the limit, WordPress can only be raised to that limit. For this reason, you can raise your limit a little and test your site. If the problem persists, we recommend that you contact your hosting company.
A new.htaccess or web.create the config file.
When you open your WordPress Root file," wp-admin "and" wp-content " folders will appear. Located here ".htaccess "name of the file".htaccess.change it to" look " and then delete it. After this process, it is now a new".you will need to create the" htaccess " file. As the last step, you can save changes by going to the "permalinks" section in the WordPress Settings section.