When we live in an apartment of relatively modest dimensions, it is very likely that we have quite small bedrooms, so it is important to have the ability to optimize our space in the best way. For this purpose, we have at our disposal several options that we can adapt according to our needs. The actual surface area available may also be a factor in how we will manage to accommodate a small bedroom.
In general, we will end up organizing ourselves according to the use that we are going to give the bedroom (if it is one for visits for example) and the person who is going to use it (a child, a student, a couple). In all cases, we have at our disposal some interesting alternatives such as installing a raised bed by means of a mezzanine and thus gain a few square meters at ground level. Likewise, it is important to be able to have good furniture that allows us to store everything without losing space. The options are multiple, so I invite you to discover these 17 ideas to organize a small bedroom.
A big bed in a small space
Having little space for a bedroom does not mean that we have to limit ourselves to having a single bed in which we will look like elementary school boys. With a little idea and a lot of ingenuity we can perfectly accommodate a two-person bed in tight spaces.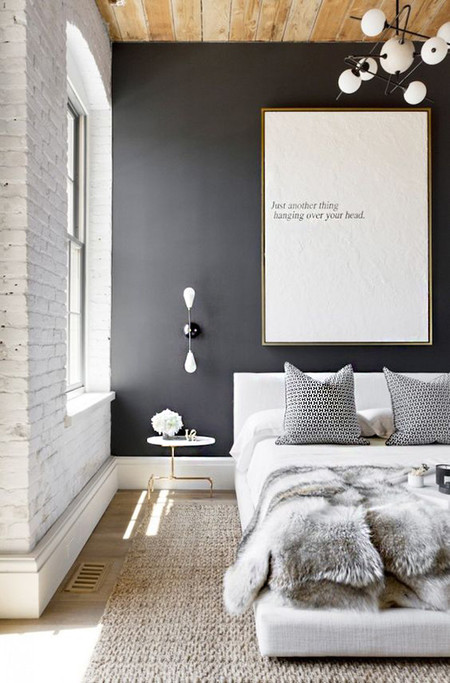 The bed in height to save space
This is probably the most common way to use space in a small bedroom. If the ceiling height allows it, we always have the option of placing the bed in height and thus gain more surface area at floor level. If it can be a bit uncomfortable for an adult, children are always delighted to have their bed in the heights.
Available space to store things
When we have to organize a bedroom in a very small space, it is very important to have the ability to store all our things in places that do not disturb us. This is even more valid when they are bedrooms for children since they need to organize their toys, school supplies and other things.