10 Most Beautiful Places in The World That Actually Exist; We share 10 beautiful places that will leave your mouth open when you see them.
Our planet is home to some spectacular landscapes ranging from astonishing mountain ranges to red deserts. If you have started to create your list of the most beautiful places in the world, or if you are curious about these places, we have made your job easier and researched all of them.
10 Most Beautiful Places in The World That Actually Exist
Traveling is one of the most beautiful emotions that make you feel free. Seeing new places is good for the soul and allows you to learn about countries and their cultures.
That's why we think it's time to put these 10 destinations on your travel list , from Iceland's black sands to Bolivia's salt flats.
1. Cinque Terre, İtalya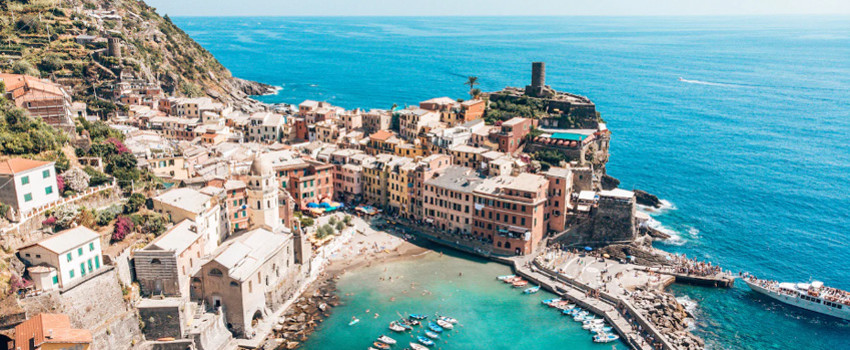 Cinque Terre, a popular holiday destination for locals and tourists, is really worth the trip. You can reach this beautiful destination consisting of five villages by car, train or boat. Cinque Terre is full of local Italian culture, with authentic Italian food, cliffside walkways, beach views.
2. Arashiyama Bamboo Grove, Japan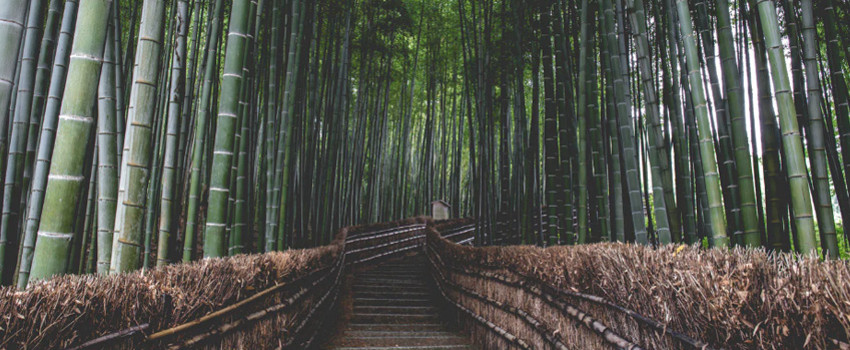 The bamboo forest is a totally breathtaking place.
Just a short bus ride from the outskirts of Kyoto, Arashiyama Bamboo Grove is renowned for its beauty, unique sounds of nature and natural light. If you want to be connected to nature while traveling, this is an experience you cannot miss. Not only will you experience Japanese indigenous culture, you will also witness a very different pace of life compared to larger cities like Tokyo.
Banff National Park, Canada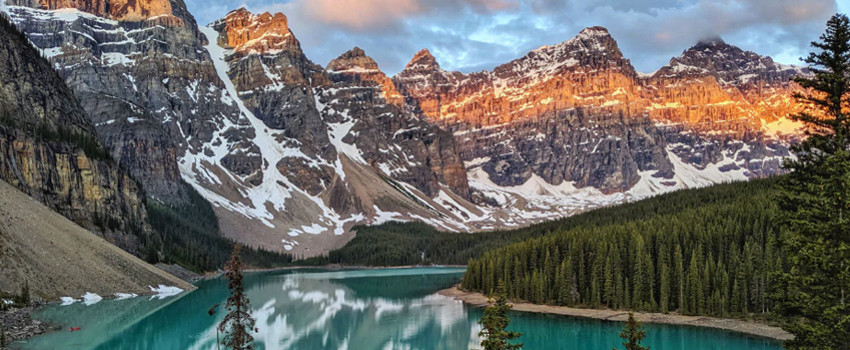 Although this magnificent landscape includes the Rocky Mountains, the lakes in the area make Banff National Park special. Turquoise glacial waters with mirrored mountain scenery and tons of wildlife – you'll find this in some of the area's most famous lakes such as Moraine Lake, Lake Louise, and Minnewanka Lake.
4. Cappadocia, Turkey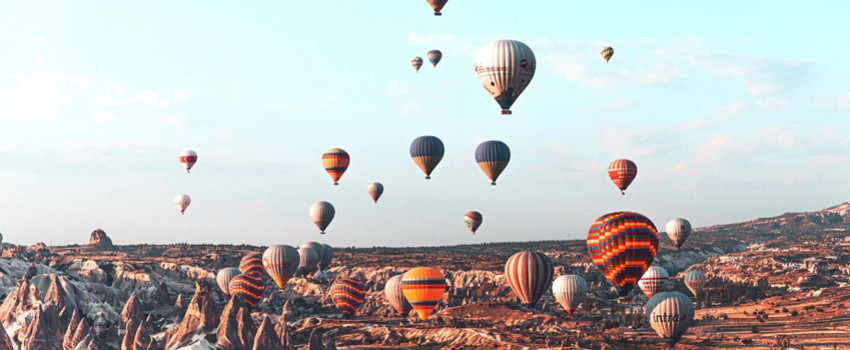 Known for its cone-shaped rock formations and stunning hot air balloon displays, this destination has become a well deserved must on many traveler lists. As the sun rises, ride a hot air balloon over the area to enjoy a fairy tale scene and enjoy seeing one of the most beautiful places in the world from the air.
5. Cliffs of Moher, Ireland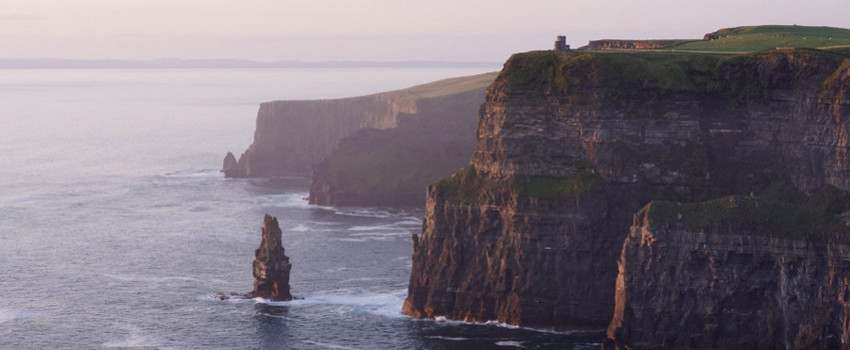 Ready to record Ireland's vibrant air and beautiful scenery?
The Cliffs of Moher have quickly become popular in recent years. All travelers should include the Cliffs of Moher on their must-see list when visiting Ireland. These coastal cliffs are home to more than 30,000 seabirds, dolphins and whales. The Atlantic Ocean and green grass on the cliffs make this spot worth visiting.
6.Grand Canyon, United States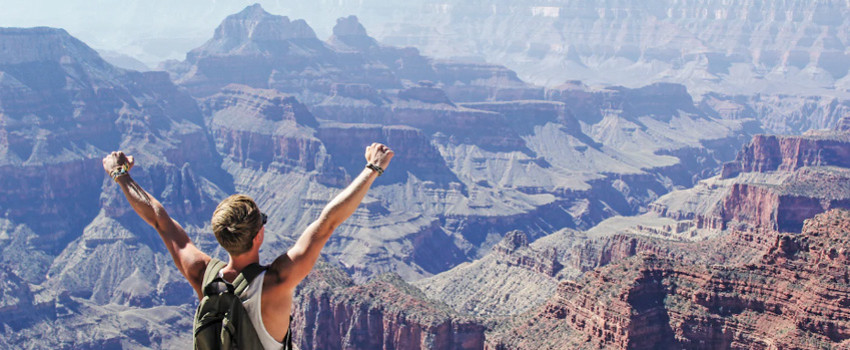 The natural scenery of the Grand Canyon will take your breath away.
The magnificent landscape of the Grand Canyon, one of the seven natural wonders of the world, consists of layered groups of red rock, making it one of the most beautiful places in the world. You will enjoy seeing the canyons, wildlife and rocks that stretch for miles here. If you have extra time and want to enjoy more beautiful and natural views, stop by Antelop Canyon and Monument Valley.
7.Mount Kilimanjaro, Tanzania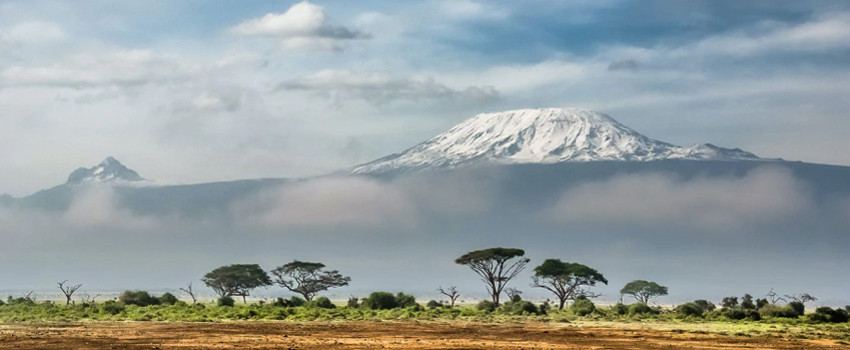 One of the most beautiful places in the world can be found in Tanzania, Africa.
Mount Kilimanjaro is not only the highest peak in Africa, but also a dormant volcano and the oldest mountain in the world. Its beauty comes from its scenery that is flat on both sides of the summit and can be seen in many countries in Africa.
8.Salar de Uyuni, Bolivia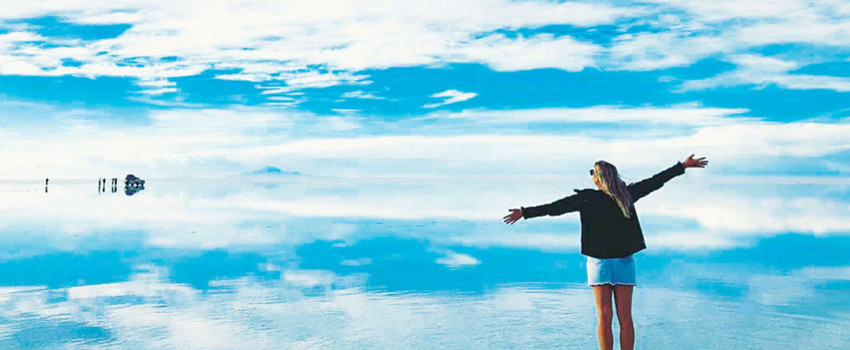 Bolivia is home to the world's largest salt flats. The scenery of Salar de Uyuni is surreal, which makes it difficult to believe that it is one of the most beautiful places in the world that exists. Over the years, the salt contained in this lake has transformed into a unique desert-like landscape that reflects the sky. Make sure to spend extra time here when you visit. You will have hours of fun and valuable shots for instagram because of the illusions.
9. Reynisfjara, Iceland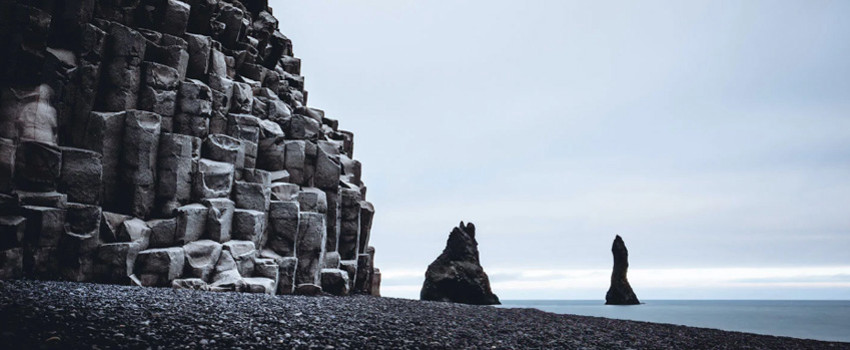 Reynisfjara is one of the coolest places in the world to visit. Its unique black sand was created by lava that flows into the ocean and cools instantly. Paired with basalt heaps, Reynisfjara is a beautiful landscape that captures the true nature of Iceland's beauty.
10.Uluru, Australia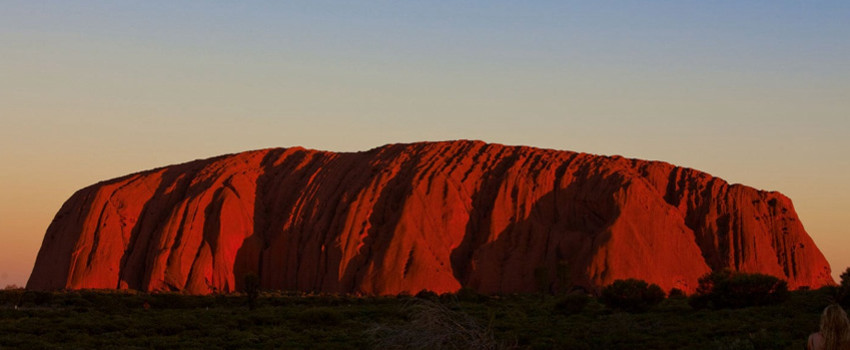 Head to Australia's Northern Territory for a local experience. Uluru, also known as Ayers Rock, is a must-see sight! The history of this huge rock made of sandstone is over 700 years. The best time to see and enjoy its red glow is at dawn or sunset. If you're lucky, you might even see the rock in some extra shades of gold and purple!
11.Krabi, Thailand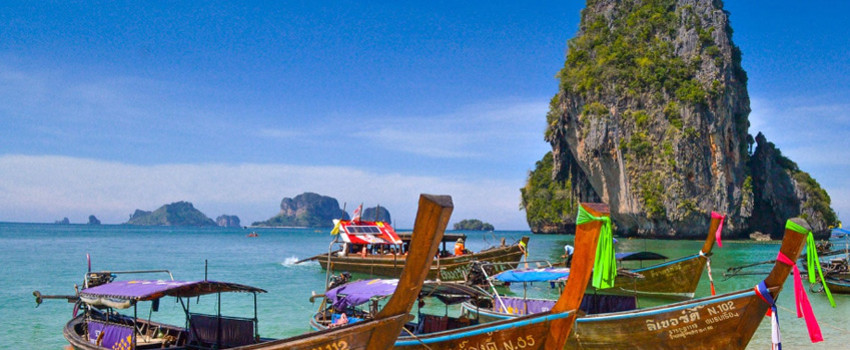 Krabi Thai Islands is one of the most beautiful resorts in the country that attracts locals and tourists. Head to the Phi Phi Islands, famous for white sand beaches covered with mangrove forests and limestone cliffs. One of the best ways to experience the area is to be on a Thai longtail boat. Sail to the sea and enjoy the crystal blue waters for the perfect blue vacation.
Isle of Skye, Scotland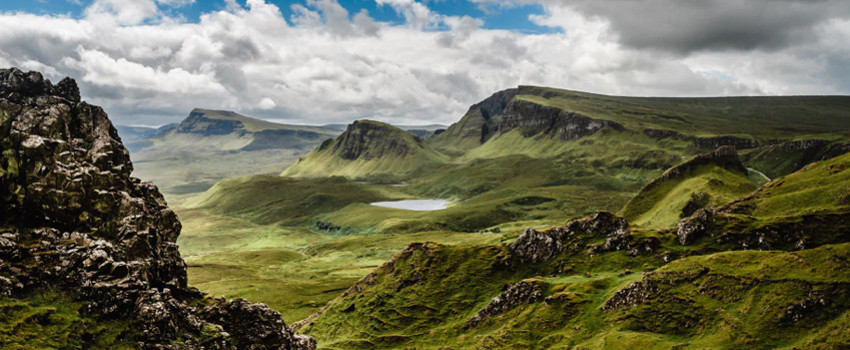 Travel to Scotland and experience this beautiful landscape known as the Isle of Skye.
Located on Scotland's second largest islands, the region is full of jagged mountain peaks and sea cliffs rising in the Atlantic Ocean. Take a journey around the island to see the vast scenery, Scottish castles, local beaches, fishing towns and wildlife (including Eagles, whales, and dolphins!).
13. Torres del Paine National Park, Chile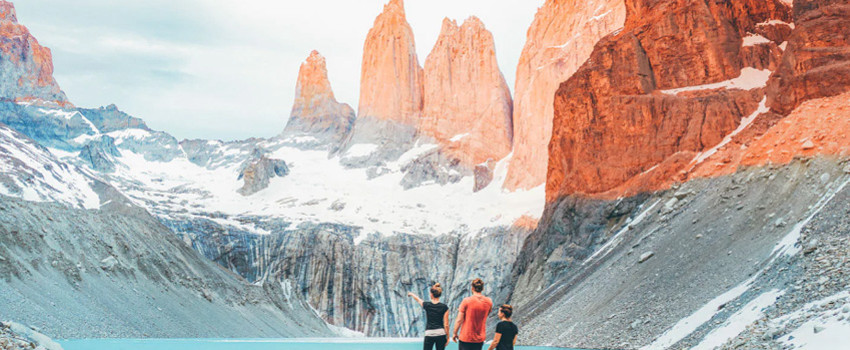 One of the best places to visit in Chile is Torres del Paine National Park. You'll find spectacular views filled with mountain ranges and colorful glacial waters, but the main attraction in the area is the three granite towers. Catch this view as the sun is rising and get ready for a great experience. Take a walk in the park in search of beautiful nature like endless valleys, rivers, lakes and glaciers.
14. Santorini, Greece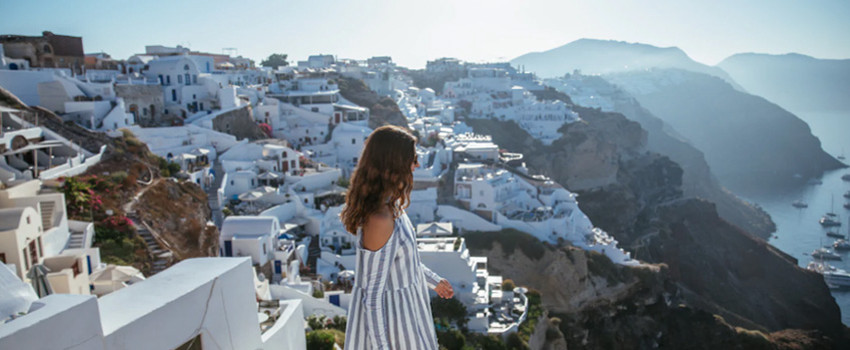 This iconic sight has become a popular vacation spot for travelers visiting Europe. Blue roofs and white buildings have become part of Greece's local culture. In the 1930s, the Greek government required that all buildings be painted with white lime because of its antibacterial properties. Years later, the Greeks added the blue and aligned it with the flag of Greece to create the postcard landscape we love. It is the sunset view that makes Santorini an extra special place in Greece.
15. Plitvice Lakes National Park, Croatia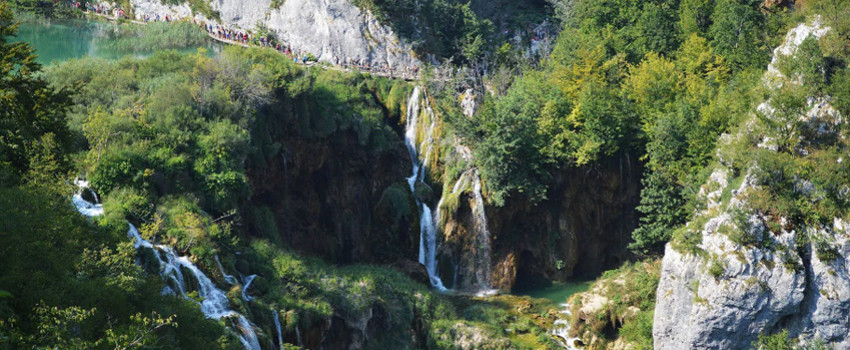 Filled with hiking trails and pedestrian crossings, Plitvice Lakes National Park is a visiting point for anyone traveling to Croatia. In the park, you'll find endless lengths of trees, 16 terraced lakes, and tons of adjacent waterfalls. The water pools come in different colors throughout the park, from emerald green to turquoise and deep blue.
16. Machu Picchu, Peru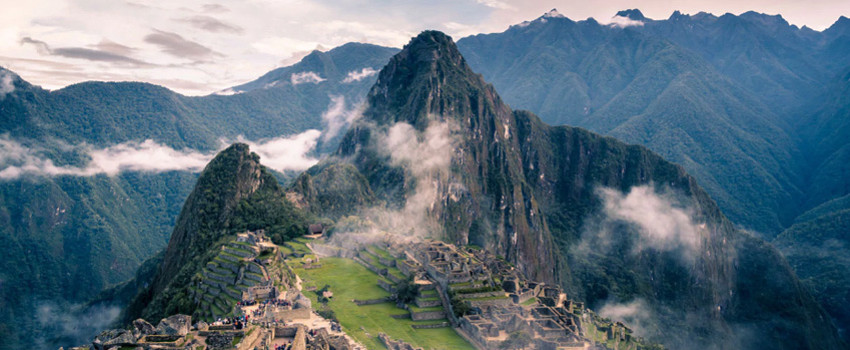 One of the most famous places in the world, the Inca castle is on every traveler's travel list, making it one of the most beautiful places to visit before you die. Its beauty is unlike any other and is ranked as one of the seven wonders of the world. The high Andes Mountains can be difficult to reach the site. Catch the train or hike the Inca Trail to reach the breathtaking heights of Machu Picchu, we promise it's worth it.
17.Zion National Park, USA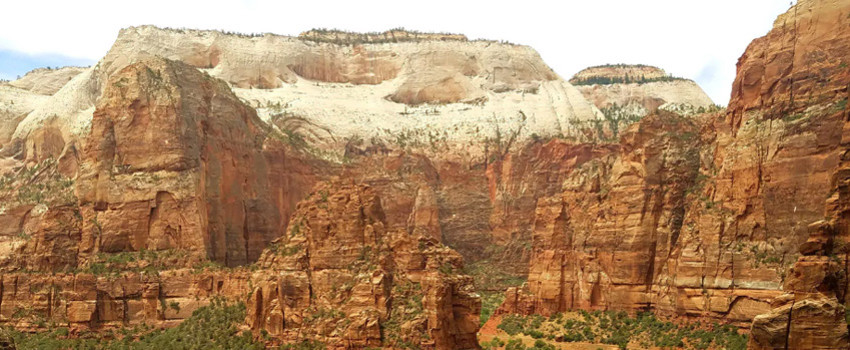 If you enjoy hiking, head to Zion National Park. With steep cliffs and high hills, you will have everything this national park has to offer. Canyon rock formations are paired with rivers, waterfalls, and endless forest trails; It is a point you shouldn't miss.
18. Blue Lagoon, Iceland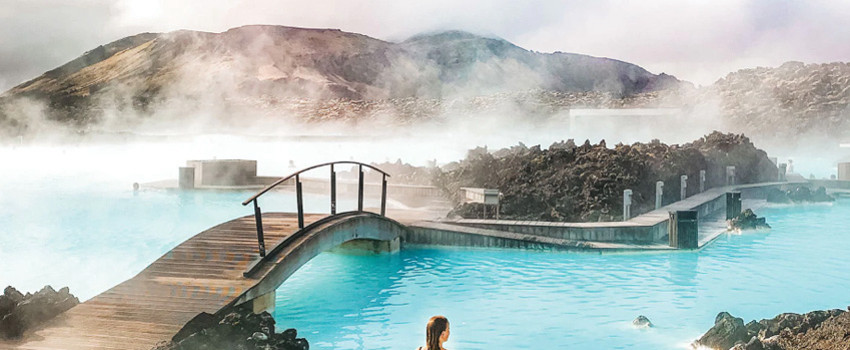 This geothermal spa is one of the most beautiful vacation spots to relax.
The lagoon is a man-made area made using the flow of a nearby geothermal power plant. Its warmth comes from the volcanic landscape typical of Iceland. Book in advance to enjoy this beautiful view. If you visit at night, you can also catch the Northern Lights.
19.Giza, Egypt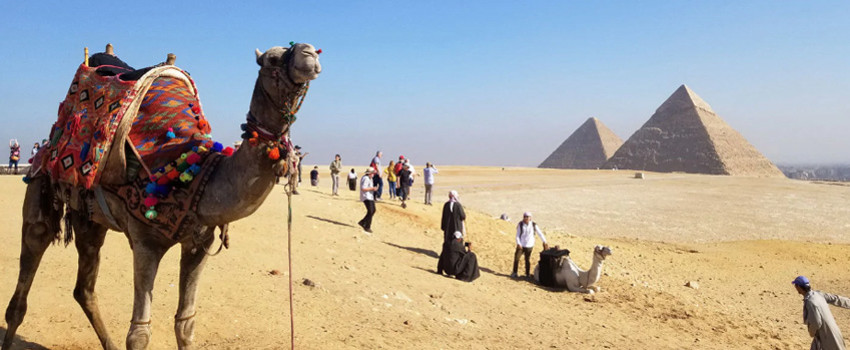 Most people would agree that one of the most beautiful places in the world is the Egyptian pyramids. Traveling to Egypt, which has a lot of history, comes at the top of our bucket lists. It is the perfect place to learn about vast desert landscapes, sunbathing and learning about the pharaohs of Ancient Egypt.
20. Halong Bay, Vietnam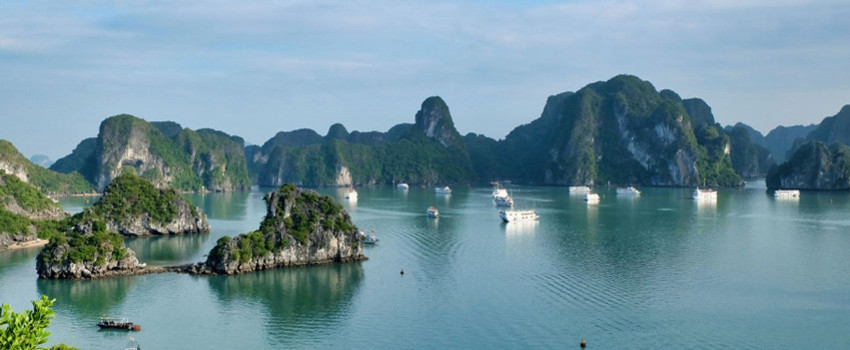 It is one of the most popular destinations in Vietnam. Known for its emerald waters and limestone karst landforms, Halong Bay is a great way to experience local culture. Formerly a small fishing village, this bay has expanded into a transportation hub with people running local businesses along the coast. Join small boat tours or rent a sea kayak to experience the region from a different perspective.
21 Pamukkale, Turkey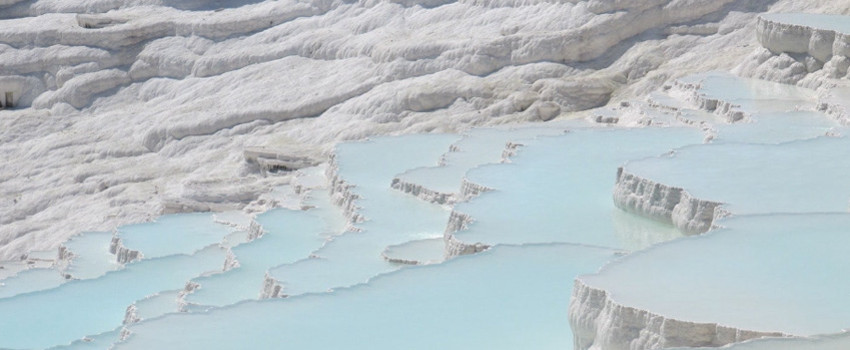 Known for its snow-white limestone and blue waters, these Pamukkale travertines are one of the coolest places in the world to visit. The waters in this beautiful destination slowly drip onto the side of the mountain and give new meaning to the infinity pool.
Our list of the most beautiful places in the world is not only popular holiday destinations full of local culture , but also some of the world's most beautiful landmarks for any traveler to visit. We think at least a few of these breathtaking destinations should be on your travel list by just taking a little extra vacation.
Read Also: